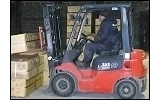 HEISON SA Company was established in 1993. The sustainable growth for nearly a decade made it possible for our Company to occupy the notorious place in the list of TOP 500 amongst the biggest Estonian companies (and for some positions - even in the list of TOP 100).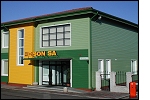 Today HEISON SA is the owner of a modern office building (1 200 sq.m), storage- and productional facilities (4 000 sq.m of covered space and 10 000 sq.m of open space and own railway branch-line.


The Company is situated near the largest Estonian seaports, trunk railway and motorways. (See map...)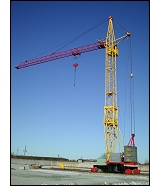 Company's warehouses are equipped in full conformity with the EU regulations and possess all the necessary machinery to exert fast and secure cargo loading / unloading and handling operations. The system of logistics of the Company ensures timely and reliable deliveries from Company's warehouses to the clients' doors.

Productional facilities of the Company are equipped with wood- and metalworking equipment of leading European brands, which allow manufacturing pre-fabricated items, according to specifications and drawings of the customers.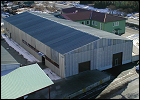 HEISON SA develops relations with its partners/ suppliers on long-term basis and on principles of mutual fruitful cooperation. E.g., the company carries out purchase of equipment for its suppliers.

The long-term strategy of HEISON SA consists in creating the productional/trading system, which could supply basic materials and ready-made structures and parts for construction-, furniture- and other kinds of industries.